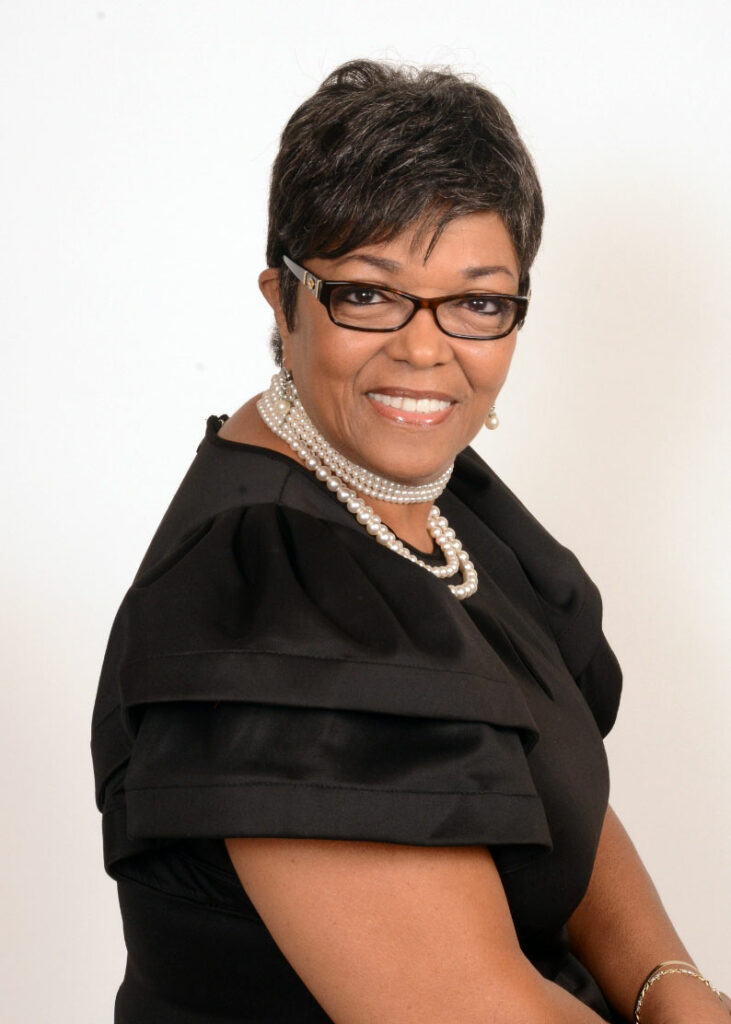 Betty Maddox Battle
Founder of Homicide Support Group,
Grieving Relatives in Every Violent Event (GRIEVE)
Biography
Mrs. Betty Maddox Battle is a passionate, dedicated, and committed servant for a peaceful and safe community. Through her work in law enforcement and the tragedy that impacted her personal life, she has helped a multitude with healing and finding peace in their lives.
For twenty-five years, she served the community as a Crime Scene Investigator in the Special Investigation Division of the DeKalb County Police Department and five years as a Public Education Specialist with DeKalb County Fire Rescue.
She was also a police recruit for the City of Atlanta Personnel Department. She attended DeKalb Perimeter College, Georgia Public Safety Training Center, The Federal Bureau of Investigation (FBI) Citizen's Academy, and the Rockdale County Sheriff's Citizen's Academy. She worked as
Project Coordinator the Meth-Project Narcotics Division Rockdale County Sheriff's Office.
Although she may appear well prepared for the worst that can happen, nothing could prepare her for the tragic news that her oldest child had been murdered. This was her fate in May of 1993 when her son, Michael Maddox, was shot four times by a sixteen year old.
In response to her devastating loss, Mrs. Battle founded the homicide support group, Grieving Relatives In Every Violent Event (GRIEVE), a grass roots organization responding to the needs and growing interests of the African American community. As founder of GRIEVE, she advocates for the fundamental rights of victims of crimes with compassion, honesty, dignity, and most importantly love.
Mrs. Battle works with individual families, schools, churches, Mosque #15, and other civic groups in fostering non-violence through proven Conflict Resolution methods and educating youth about the consequences of drugs, alcohol, gang and teen violence. Her volunteerism includes serving as Vice President of the DeKalb County Regional Youth Detention Center.
Mrs. Battle was featured in 1993 on NBC Nightly News with Tom Brokaw in a highly profiled case of a drive-by shooting in Atlanta, Georgia, involving a fifteen year old girl who was used as a "Human Shield" during a drug deal gone bad. She has also been instrumental in bringing attention to gun violence and advocating for three pieces of legislation introduced by Congress Henry "Hank" Johnson: H/B 2232, H/B 429, and H/B 1102.
Betty is a member of the Rockdale County Branch NAACP, and a longtime member of Saint Philip African Methodist Episcopal Church. A native of Chattanooga, Tennessee, she the youngest of nine children born to the late
Mr. Tillman and Frances Maddox. She has a son, daughter, and three granddaughters, whom she constantly showers with love.
Mrs. Battle is an inspirational speaker, specializing in coalition work, civil rights, victim's rights, and gun violence prevention. She also counsels youth on the management of stress due to anger, peer pressure, and loss of loved ones, as a result of gun violence.
Mrs. Battle is a humanitarian and a visionary and most importantly, her faith, and belief in the Devine Creator (Allah) God keeps her strong, motivated and focused on this important work. Through it all, her life can be expressed in the words of her favorite scripture: I Corinthians 13:13: "and now these three remain faith, hope, and love. But the greatest of these is love."
Write something about the people who make your business go or your philosophy behind customer service. Why? Because people want to know who they're doing business with. It's a human thing.
Support Our Cause…
We approach every individual and family with empathy, understanding, and kindness, providing a non-judgmental and inclusive space where grief is acknowledged and respected. Please help support our cause by offering a donation to help grieving families. Any amount is greatly appreciated. Please help support our cause by offering a donation to help grieving families. Any amount is greatly appreciated.